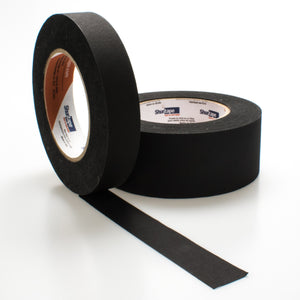 Photo/Film Masking Tape
A specialist paper masking tape with an opaque black matt finish surface to help ensure the light free masking required for high quality photo reproduction and film making.
A lightweight tape, easily tearable by hand, conformable and quick to stick. Ideal for delicate surfaces such as wallpaper, paintwork or hardwood floors with a protective finish on the surface.
Suitable for:
Photo edging and cropping
Floor spot marking
Securing cable on delicate surfaces
Chart tape
Arts and craft projects
Book repair