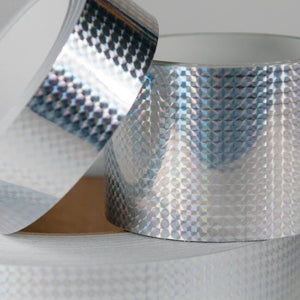 This micro (1/8") prismatic tape is ideal for fishermen who want to make their own fishing flies and lures.
In the water, this pattern looks very much like fish scales and reflects the light in the same way.
Feedback has told us that micro prismatic is the most attractive to fish.