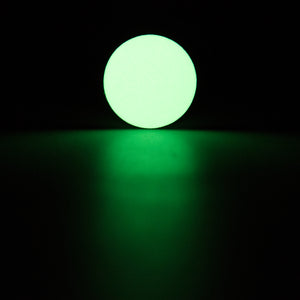 50 Circular dots of High Energy Long Life Photo-luminescent material. 1.9cm (0.75 inch) diameter.
Perfect for marking switches, handles, keyholes etc. for easy escape in the event of power failure.
This material is very bright. It is brighter than any other photo-luminescent tape we have ever seen. It's value for brightness after 10 minutes in darkness is 179 mcd/lux/sq.m.