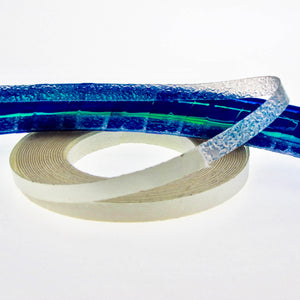 A 9m roll of transparent, soft and grippy material with a very low profile, making it more or less invisible once applied.

It's low profile and less aggressive grip makes it kinder to skin and ideal for performers or more experienced hoopers and flow toy users.

It's been an instant hit in the world of hooping. But it would be equally at home on household objects and tools for added hand grip when working.